Oakland Airport Parking/24-7 Always Open
Fast and Convenient Outdoor Parking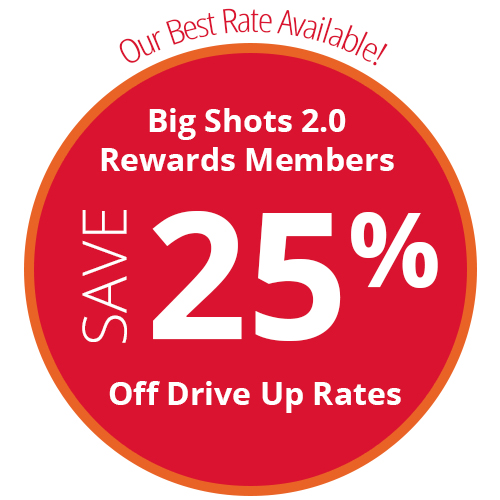 Oakland Airport Parking Rewards
Earn While You Park At Oakland Airport
Enroll in Big Shots 2.0 Rewards, our frequent parker program, and earn points while you park. You will earn a point for every day you are parked at FastTrack Airport Parking. As you accrue points you will be able to redeem them for free services such as parking days and car cleanings. The more you park, the more you earn!
Benefits
25% discount off our drive up rate automatically, 7 days per week, including holidays.
Free Big Shots 2.0 Rewards Membership, no strings attached
Earn 1 free day of OAK Airport Parking for every 7 days parked
View your account history and past transactions
Download our free mobile app to track your points for future reservations
How To Sign Up/Log In To Your Account
If you are not currently a Big Shots 2.0 Rewards member, you can register for an account and enter in the required information.
As a current member you can log in here or do so at the top of the page anywhere on the website.
Use Your Points
To view how many points you have:
Log into your account
Enter your profile page to view account information
Your points will be listed underneath your account number at the top of the page
To use your points for a free day of Oakland Airport parking
Log into your account before making your reservation. We cannot use your points for a free day after the reservation has been made
Choose which dates to reserve your OAK Airport parking, either from the app or on the website
When you've selected your preferred quote, your account will automatically factor in the discount for a free day and your savings begin!
For more information contact us.
Get a Free Day Right Away!
For a limited time, enroll in Big Shots 2.0 Rewards frequent parker program and get a FREE DAY of parking right away!

Manage your Big Shots 2.0 Rewards on the Expresso Airport Parking App
Our mobile app allows you to manage your entire customer loyalty account right from your smartphone.
Please note that as part of our commitment to sustainability, the Big Shot Rewards Program is a paperless system. You will not receive a paper receipt at checkout. You will receive a receipt electronically via e-mail within 48 hours of your departure. Big Shot Rewards points are not accumulated when using any other discount offer including, but not limited to, online coupon offers from expressoparking.com. Big Shot members do not need to make a reservation. As a member, we will always have space for your stay. You do not need to apply promo codes from coupons.