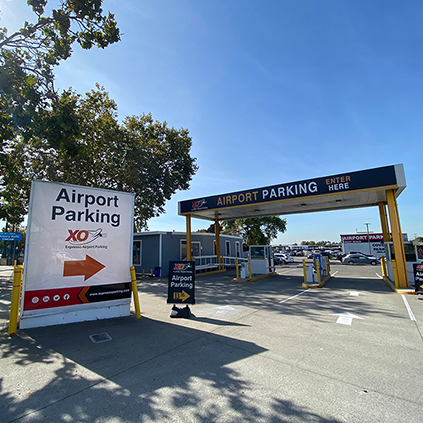 Oakland International Airport
---
Oakland International Airport (OAK), located in California, serves residents and visitors of the San Francisco Bay Area. With two terminals and 29 gates, OAK is a hub for Southwest Airlines, Delta Air Lines, Spirit Airlines, and more. OAK parking is available onsite; however, nearby offsite parking locations, like Expresso Airport Parking, offer convenient and affordable parking for OAK. Located at 195 98th Ave., Expresso Airport Parking is minutes from Oakland International Airport, and our shuttle service efficiently transports you from your car to the airport.
Sign Up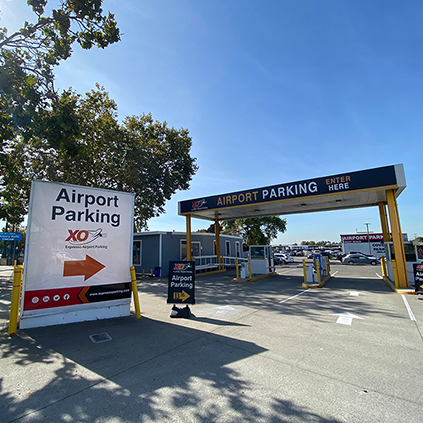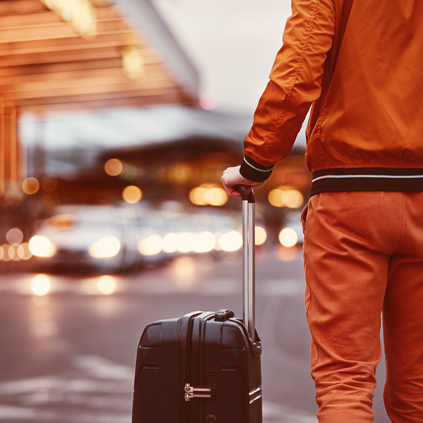 Affordable Parking for Oakland International Airport
---
Expresso Airport Parking offers quality long-term parking at OAK for an affordable price. A self-service parking facility, Expresso and its friendly team of experts provide a quick, convenient, and cost-effective parking solution for your next trip from Oakland International Airport.
Learn More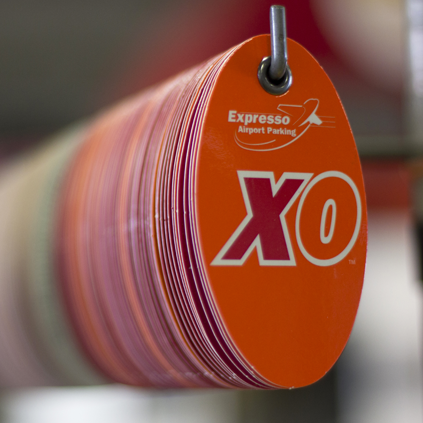 Fast Shuttles to Oakland International Airport
---
Our fleet of "shuttles runs 24/7", helping you get to and from the Oakland International Airport terminal as quickly as possible. Run by our reliable team of shuttle drivers, our shuttle service ensures your commuter transport experience is seamless, whether you're arriving home or departing for your dream vacation.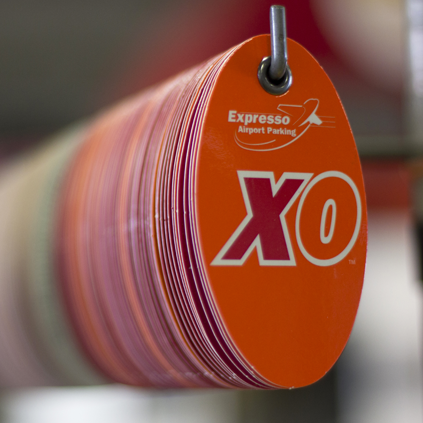 Expresso Airport Parking Benefits
Expresso Airport Parking offers excellent self-serve parking services to meet your long-term parking needs. Our off-site parking lot is located only minutes away from Oakland International Airport.
---

Lowest prices
Lock in the best discount prices for quality long-term parking at OAK

Convenient Shuttle Service
Arrive at your terminal on time with our efficient fleet of shuttles

Corporate Discount Parking Program
Enroll your company in our Big Shots 2.0 Rewards Program to access free online reservations & earn points for every stay
What Our Customers Say
---
The ability to scan your reservation on entry and departure was very helpful, but the service from your drivers coming and going was outstanding. When we returned a driver took us directly to our car. Now that's Service with a capital S. We also liked the jazz the return driver played in the van. Very Oakland!
The bus driver was very nice; saw us pull in and drove to where we parked so we could just hop in. In addition, he made another loop to make sure no one is left behind. Close to Oakland airport and friendly staff! Good deal!
I've been using Expresso Airport Parking for years. My recent to and from trip to the airport was the best. The guy on the way took extra time to make our trip special, while the guy on the reverse trip happens to know my family. They both were a highlight on our trip. We will be back!
We have used Express Airport Parking numerous times when flying out of Oakland International Airport. Like in previous times, the interaction was flawless. There new location makes it even easier for freeway access. Our driver was courteous, informative and very helpful. Look forward to using this parking service in the future.
Love the ease of this parking lot. Shuttles are always leaving so virtually no wait. They picked us up from Airport and dropped us to our car. I prepaid and received a discount too!
We had a flight that was delayed and could not get another flight until the weekend. I was worried about my car parked at the lot, but the Expresso Team took care of me with no issues. Great service.
It is very easy to reserve and pay online. Entering and exiting the parking lot is simple. The shuttle driver was AMAZING! She was so friendly and our ride back was so much fun! We always use Expresso and tell our family and friends about it too.
Great rates, plenty of availability, super easy check-in/out, and regular shuttles. Great experience, would definitely park here again.
I feel safe parking with Expresso. I don't have to wait long for the bus to pick me up from my car, waited less than 10 minutes for airport pickup. Courteous drivers too!