A Few Tips for Traveling Solo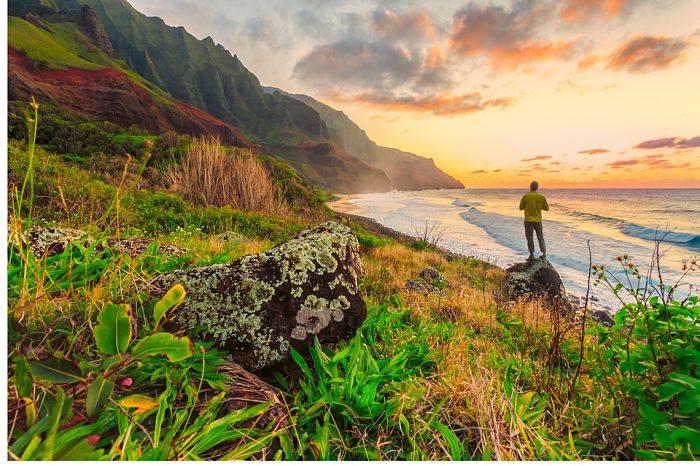 Have you ever wanted to simply pack up and go? Solo travel has been on the rise lately, and many travelers are taking to the skies by themselves to explore their favorite destinations. If you're thinking about taking a solo trip, there are a few things our Oakland Airport parking company suggests keeping in mind before you go and while you're there:
Tell someone where you'll be
Since you'll be on your own, make sure you write up an itinerary of where you'll be staying and the places you'll be visiting, then give it to a friend or family member back home. This way, there will be at least one other person who knows where you're supposed to be in case of an emergency.
Do something different
If you've ever been on a trip and wanted to do something fun, but no one else wanted to, take the opportunity to check it off your list. Visit a museum, take surfing lessons, go see a famous sculpture, or simply do something you know only you would want to enjoy (and enjoy it with zero guilt).
Avoid single supplement lodging
Most lodging rooms are designed for at least two people, so some cruise lines and hotels charge you extra if you want to book a room or cabin for one. They believe they're losing money on the reservation, so double check to see if there's an extra charge at the place you want to stay. If there is, look for another cruise line or hotel.
Don't be afraid to chat
One of the most exciting parts of traveling solo is the fact that you're free to meet new people. Take the opportunity to say hello to a friendly local, a bartender, another solo traveler, or even a small group. You may just make a new friend or two.
Seek out free Wi-Fi
Many of today's hotels offer free Wi-Fi, but some don't. Whether they offer Wi-Fi for a fee or they simply don't have it, be sure to stay somewhere that offers it for free. This will save you a lot of hassle when you're trying to figure out where you want to go during your trip.
Do things early in the day
Hitting the local bars and nightclubs alone probably isn't the most appealing idea (or even the safest), so do yourself a favor and start your days early. Not only will you beat the crowds at the popular tourist sites, museums, or restaurants, but you'll be able to get a good night's sleep and do it all over again the next day.
Take lots of photos
When you're exploring a destination alone, it's the perfect time to whip out your camera (or simply your smartphone) and take lots of pictures. Wherever you go, stop and take a picture to remember your travels. You can even share them with your friends and family to make them feel like they're on the trip with you.
Before you embark on your solo adventure, make a parking reservation with Expresso Airport Parking. At Expresso, we offer indoor, outdoor, and valet parking for less, so you don't have to settle for Oakland Airport parking.